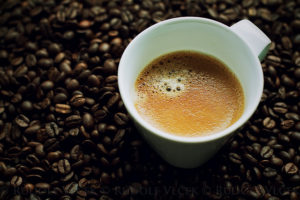 We typically blog about coffee delivery services, but today, we're going to do a little something different. Not only do we provide you with the best coffee delivery service around, but we're also some of the biggest coffee enthusiasts you'll find. And we want to inform you of the best coffee events from around the world.
In fact, every year, there are several festivals and expos world-wide where coffee is competitively brewed and enjoyed by millions. Don't believe us? Take a look at four festivals that will have the coffee-lover in you hoping a plane tomorrow.
San Francisco Coffee Festival
Where: San Francisco
When: November 4
"Get ready for an immersive coffee experience when the San Francisco Coffee Festival kicks off Saturday, November 4, 2017," their website proclaims. 20 unique roasters and coffee shops share their brews and flavors while live entertainment sets the mood. This is a fun environment for true coffee enthusiasts.
Toronto Coffee & Tea Expo
Where: Toronto, Canada
When: April 8-9
The amount of indie cafes in the area has definitely grown over the past few years, and the coffee scene just continues to grow. Per Toronotcoffeeandtea.com, "Adorned with quaint furniture, local art and talented baristas, Torontonian's are reaping the benefits of the entrepreneurial energy that surrounds our city. The first of its kind, we are celebrating the talents and passion of this buzzing community, all under one roof!"
Caffeine Crawl
Where: St. Louis, Missouri
When: May 12-14
Declared the "biggest coffee event in the city," the St. Louis Caffeine Crawl began in 2012 with only five business participating. Now, in its 6th year, 14 businesses have come out to share a love for coffee. Per Caffeinecrawl.com, "For a city with a rich history in beverages, St. Louis is happy to showcase the best aspects of these local hot spots. Grab your travel mug and your caffeine-loving friends, and join us as we explore the city over Mother's Day weekend."
Café Show China
Where: Beijing, China
When: November 9-12
This event is chock-full of forums, seminars and so much more. According to Cafeshow.com, "Each year, champions representing more than 60 Nations each prepare 4 espressos, 4 milk drinks, and 4 original signature drinks to exacting standards in a 15-minute performance set to music. The top 12 competitors from the first round advance to a semifinal round. The top six competitors in the semifinal round advance to the finals round, from which one winner is named World Barista Champion!" And this is just the World Barista Championship. Imagine what else Café Show China has in store.
Because we love coffee about as much as you do, we want to keep you informed. Additionally, we want to offer you the best coffee delivery service in your area. Check out CoffeeDelivery123.com and learn more about what we can provide you.