Boost Morale and Hire a Coffee Delivery Service
Have you ever sat back and wondered why your company spends money on a coffee delivery service? "The local coffee shop is just a walk away," you've probably thought to yourself. The answer is surprisingly simple: to boost morale and productivity. You could look at it as your company providing perks for its employees to help everyone stay happy and caffeine-fueled.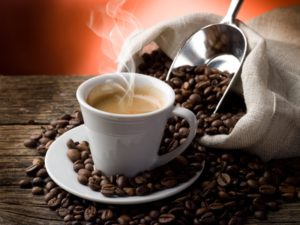 Benefits of a Coffee Delivery Service
Having an office coffee service in place can benefit you as an office manager or business owner and your employees at the same time.  More specifically, providing coffee in the office can:
Help create a positive environment
Keep your employees productive
Boost office morale
Temporarily increase your workers' abilities to reason and pay attention
Save time anyone has to spend running to the store for more coffee
Many studies show that coffee boosts your brain activity and it can make you happier. And a happier you makes for a happier working environment, naturally boosting office morale and productivity at the same time.
Why You Should Hire a Coffee Delivery Service
Now that you see how providing coffee in your office can help your employees overall, it's time to weigh your options. Of course, you could have some poor sap make a daily trip to the store for supplies, but who really has time for that? Hiring a coffee delivery service can help take some of the burden off of any of your employees while keeping your shelves stocked and your mugs full.
Additional Benefits of a Coffee Delivery Service
Coffee variety. In an attempt to appease everyone, you could spend hours racking your brain over the type of coffee to keep in the office. But with a coffee delivery service, they provide an assortment of products and selections from which to choose. That way, everyone is happy and no one has to waste daylight on a coffee run.
Convenience. Any coffee delivery service should be just a click or a phone call away. All you have to do is set up a regular coffee delivery schedule and leave the rest to them. Not only will some services provide the coffee, but they'll also allow you to purchase your beverages with the supplies—like cups and creamers—all in one place.
Support. A professional coffee service has experience and knowledge working with different types of coffee products and can provide the best recommendations to meet your needs. Any company you call upon to provide you with the best selections should also provide you with the best in customer service should an issue or another need arise.
If you've been considering getting a coffee delivery service to cater to your office environment, look no further. CoffeeDelivery123.com wants to provide you with the best resources on the web for office coffee delivery, coffee service, and office coffee reviews. Let us find your office professional providers to help bring inclusion into your workspace and create a harmonious environment.
Setup Coffee Delivery Service?