4 Quality Office Coffee Machines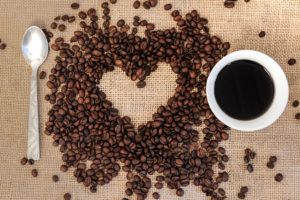 The thought of coffee in the morning is enough to put a smile on your face. That feeling is likely shared by coworkers in the office. That's why it's important to find a coffee machine that suits the office. If not, those smiles can quickly turn to frowns as the subpar machine finds its way into the garbage. There are a few coffee makers that are sure to satisfy everybody in the office.
1. Ninja Coffee Bar Thermal Carafe System
This coffee maker is a Swiss army knife. It can do a number of different things all of which will leave you satisfied. This machine makes both piping hot coffee or a nice cold iced coffee. You can go future and get the coffee in a rich, classic or speciality setting. It also allows you to configure the size of brew. This will take care of the one cup craving, or if you need to fill up your extra big mug or to go cup. This machine doesn't sacrifice anything quality. This is a wonderful investment for the variety of people in the office.
2. Kitchen Aid 12 Cup Coffee Machine
Quantity shouldn't be sacrificed on the favor of quality. Never fear, this machine takes care of both of these needs. The whole office can share in quality cups without having to put all the work in as it makes a large serving. This machine has a couple nice settings such as 24-hour programming so you don't have to rely on Sally, from accounting, to remember get the coffee started. It also has a "pause and pour" setting so you don't have to wait around. It's perfect for the people constantly on the go.
3. Keurig K55 Coffee Machine
This is the name most people are familiar with in the office. A little name recognition never hurt anyone. This machine is very precise allowing the drinker to configure their desired size from 6-10 ounces. It also has one touch controls which many people appreciate. The last thing people want to do before their coffee is get frustrated by complicated switches or buttons that are hard to navigate.
4. Smet Coffee Machine
This is a pricey machine. If the office is chipping in or you have a budget dedicated to supplies this is worth the investment. This is a fully automatic coffee and cappuccino maker. It lets you build your strength with five different setting for the lightest to darkest brew. It also has a feature to make tea and other hot drinkers and a froth setting. It also has a large multi language display screen. This has all your coffee needs and all the bells and whistles to sweeten the deal.
Want help finding the best office coffee?