Coffee Machine For Office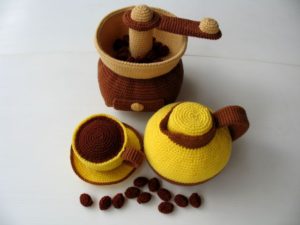 The first thing you should ask yourself when thinking about a coffee service in your office is, "what am I looking for in coffee machines?" Then, you should consider the needs of your employees, how often the machine will be used, how you and your employees like your coffee brewed, and who (if anyone) will be cleaning it and keeping up its maintenance. These things can help you in deciding which coffee machine is right for your office.
This coffee maker produces consistently good tasting, medium bodied, flavorful coffee. The ability to decide which coffee to use is great because you can go with the cheap stuff or the high-end, hand selected beans roasted yesterday, and not limited by pods. The build quality of this coffee maker is excellent and durable for all the wear and tear it'll likely experience in an office. What's more, the Moccamaster puts out 10 cups of high-quality coffee in six minutes, so coffee should not be in short supply, even in larger offices.
The Bunn My Café gives you complete control over the brewing process, from the type of coffee and tea to the amount of water you use. Pods, loose tea, tea bags, K-cups or ground coffee can be brewed in this unit to accommodate all of your employees and any clients that might stop in for an afternoon meeting. The design of these coffee machines, is centered on giving the user total control over the brewing process. As long as the pump lasts, it will be a favorite amongst coffee lovers.
The Vertuoline is completely reengineered. It takes a bar coded pod (which the coffee machines read), spins the pod at high speed while injecting over 19 bars of pressure. The result is a very creamy coffee or espresso before you even add creamer/milk. The coolest thing, one touch button and go, which will make it a must-have in your busy, fast-paced office.
As Joe Friday would say, "just the facts." This is a small, basic coffee pot. Makes 5 cups (6 ounce-size). There's no need to be a rocket scientist to use this — just put in filter, coffee, water and flip the switch. This is a classic option for those looking for a no fuss, no muss coffee maker. And the best part is this coffee maker won't break the bank, so you can spend money on your office's favorite brew flavors.
If you're looking to help certain individuals in your office feel more included, jump on any of these selections. CoffeeDelivery123.com wants to provide you with the best resources on the web for office coffee delivery, coffee service, and office coffee reviews. Let us find your office professional providers to help bring inclusion into your workspace and create a harmonious environment.